Caregiver Reports designed for you
Assembly has the ability to create reports to suit your school's needs. Bring your Caregiver Reports to life in Assembly. Our specialised Caregiver Report consultants will assist you in designing the perfect interim, summary or end of year reports for your community.
Enter data once in Assembly and utilise it for caregiver reports as well as for board and Ministry reporting. Results can be displayed in a variety of graphical representations, and compare previous years results to show progress over time.

Our consultancy team will work directly with your school to help design a Caregiver Report that best reflects your school and your community. Need inspiration? Browse Assembly's catalogue of reports to avoid  'reinventing the wheel'.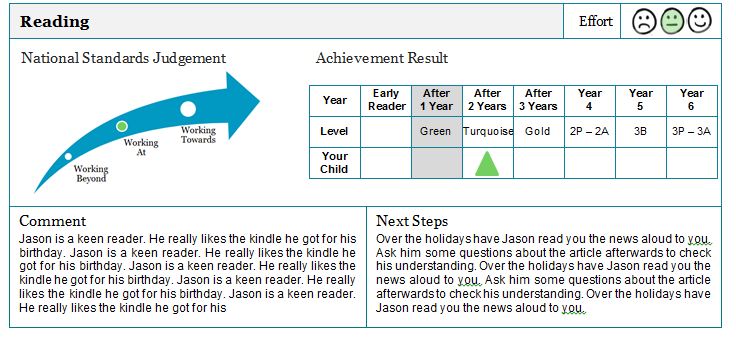 Preview reports at any time to see exactly what each student's report is going to look like. All reports are generated as pdf's.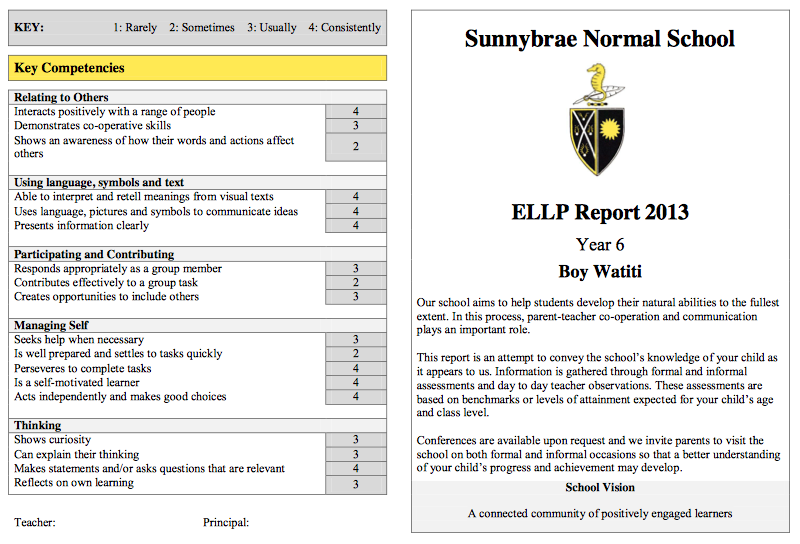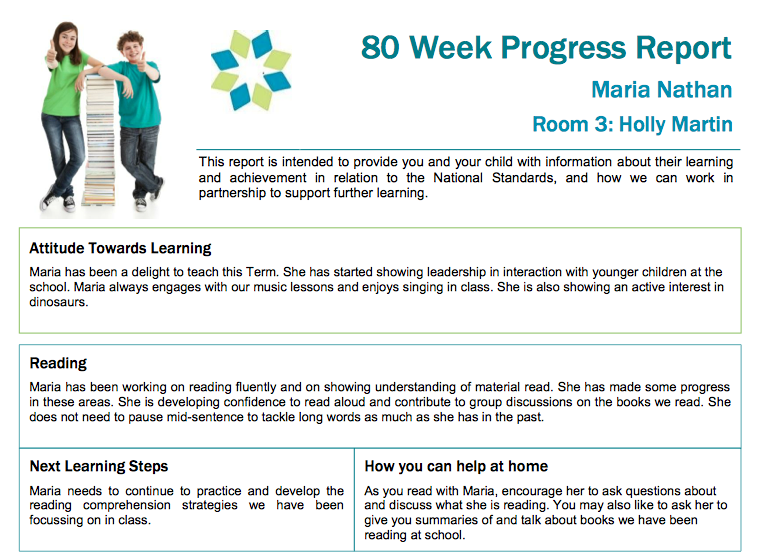 Teachers enter data in a simple user interface - choose between class view or student view, - whichever method, or mix of methods works best.

Use Comment Banks to reduce typing
Copy/Paste comments from Learning Observations directly into your report
View assessment results already entered in Assembly to assist with teacher judgements

Automatically pull results already entered into your report.
Enter data online 24/7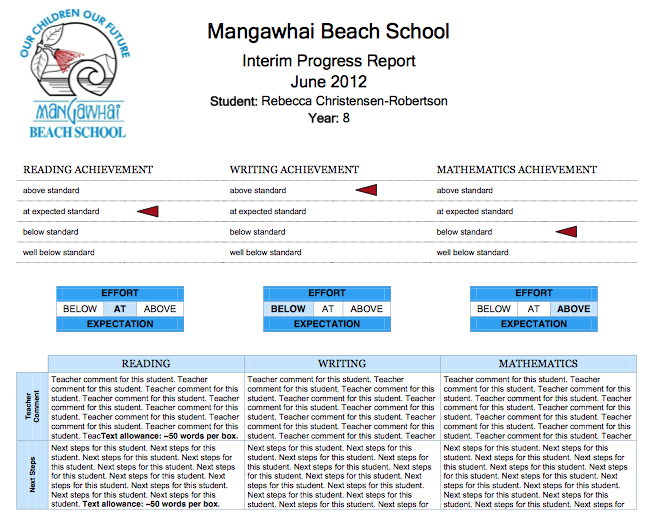 Generate reports per classroom, year level or for the full school. Reports are saved within Assembly so you can preview and print as often as you like, even years later.

Check out some of our sample Caregiver Reports: