Automate your life with a student management system that understands how you work. Tasks like completing attendance registers and entering assessments are a breeze, helping you to drive student achievement. Senior management is able to plan assessments and publish these out to classrooms, enabling teachers to quickly complete assessments as they are due. If you need a class list or a caregivers contact number in an emergency – even if you are away on camp – Assembly is the answer. Save hours on caregiver reporting thanks to single entry assessment.
If you are looking for a system that works the way you do, then Assembly is the tool you have been waiting for. And when you want to have a complete visual of everything your group of students have been doing, the teacher dashboard collates that for you and gives you that view, right at your fingertips - no printing, no searching - just essential information, right where you want it.
Everything at your fingertips in the Student Hub
The Assembly Student Hub is where teachers find everything they need. On the Dashboard are panels displaying due assessment tasks, unmarked registers, home class list and access to detailed information on students.

Receive a range of notifications about your students, from prompts for anniversary assessments due to when other staff have entered a behavioral incident. The Student Hub is intuitive and informative.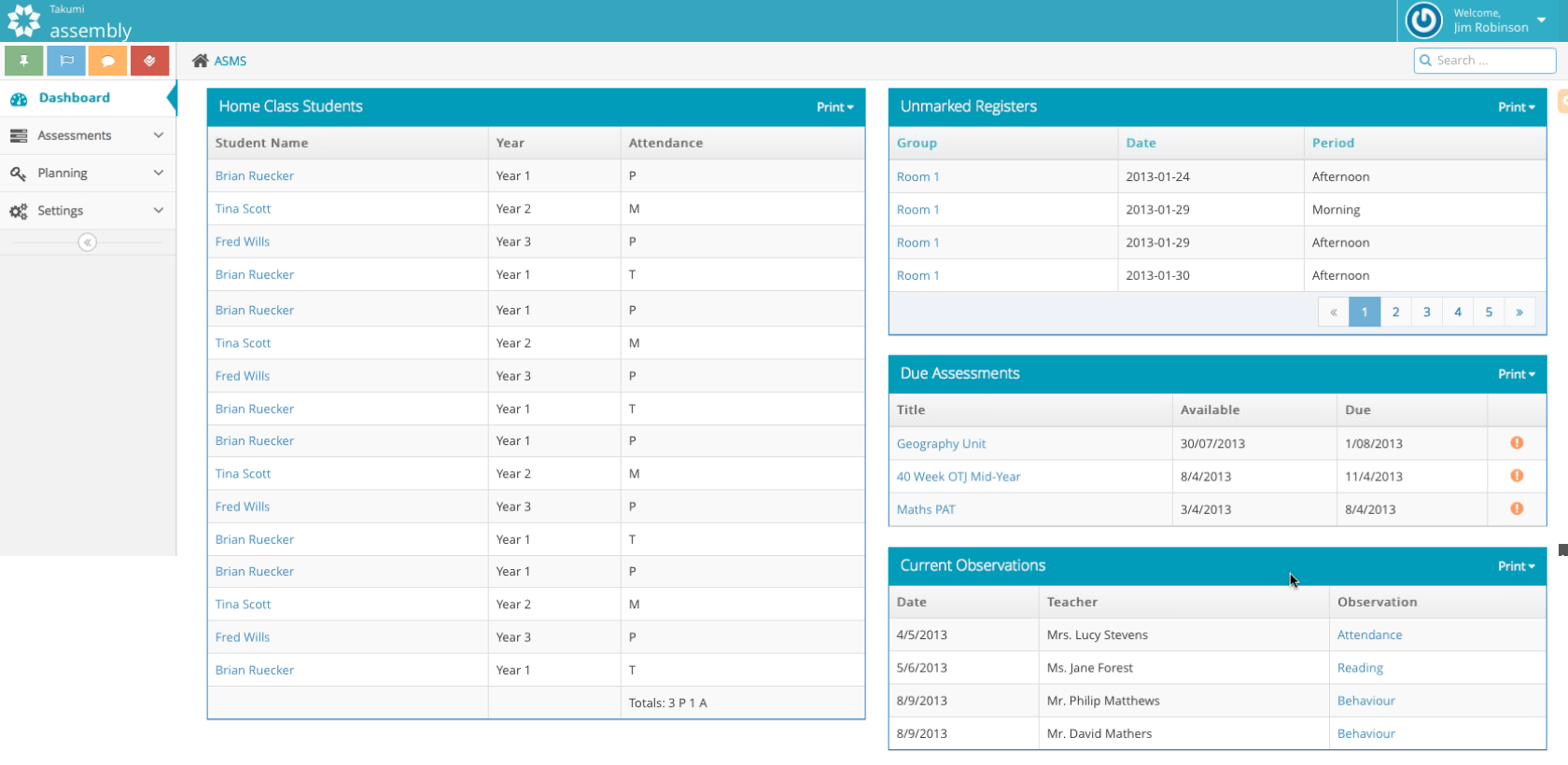 View and complete your unmarked registers with a simple click

See any assessments that are due to be completed


Search for any student to view their basic information or go to their full record

Add behaviour incidents
Fill in your attendance registers in seconds
Marking attendance registers is simple. Click on the register, mark the absent students and save.

Office staff are alerted to unknown absences but your job is done.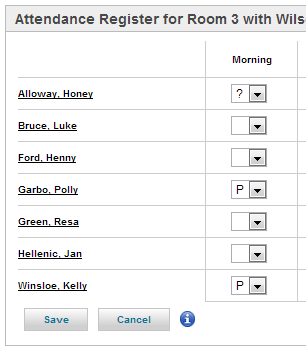 View and complete assessments for groups or individual students
Assembly's powerful planning tool allows managers to create

anniversary or date based assessment,

school-wide or for specific groups of students.
In addition teachers can create their own assessments on the fly.

Once an assessment becomes available or a student within an anniversary assessments is due, this is displayed on the dashboard. Simply click, enter results and save. That's all there is to it.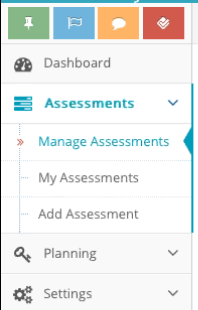 Only see applicable assessments for the user
Enter a few results now - do the rest later
calculations are displayed as you move through the page

Report on any entered results instantly

Easy reporting and visualisations just a click away
Once you have finished entering assessment results, displaying simple reports and powerful visualisations is a simple click away.

Visualisations are Assembly's interactive reporting tool. Just select the assessment/s you wish to report on and click the Visualisation button. View assessments in a graphical form, changing filters, graph representations and so much more, with the results displayed immediately.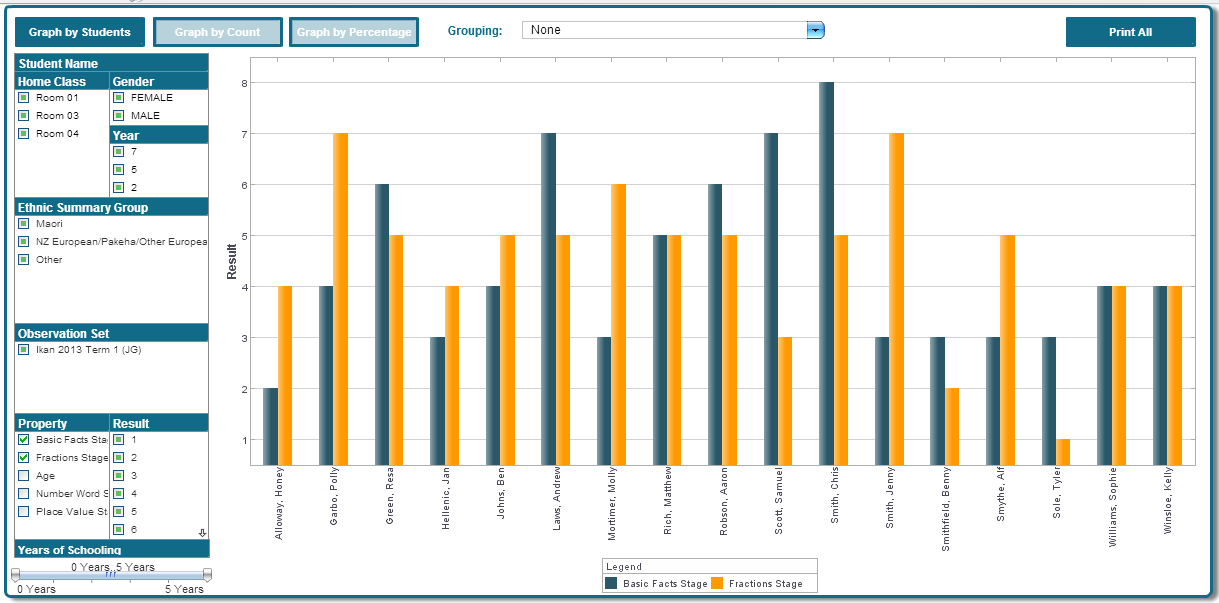 Select one or multiple assessments and view via the Visualisation tool

Graphs by student, percentage or count

Graphs organised by home class, year, gender or any MoE grouping in one click

Record behaviour, accidents, rewards, learning support and more from the Student Hub
Assembly's fully customisable student support modules allow users to record full details of student interactions including:
Accidents
Rewards
Behaviour Incidents
Pastoral Care
Learning Support Programmes
Individual Education and Behavioural Plans
And more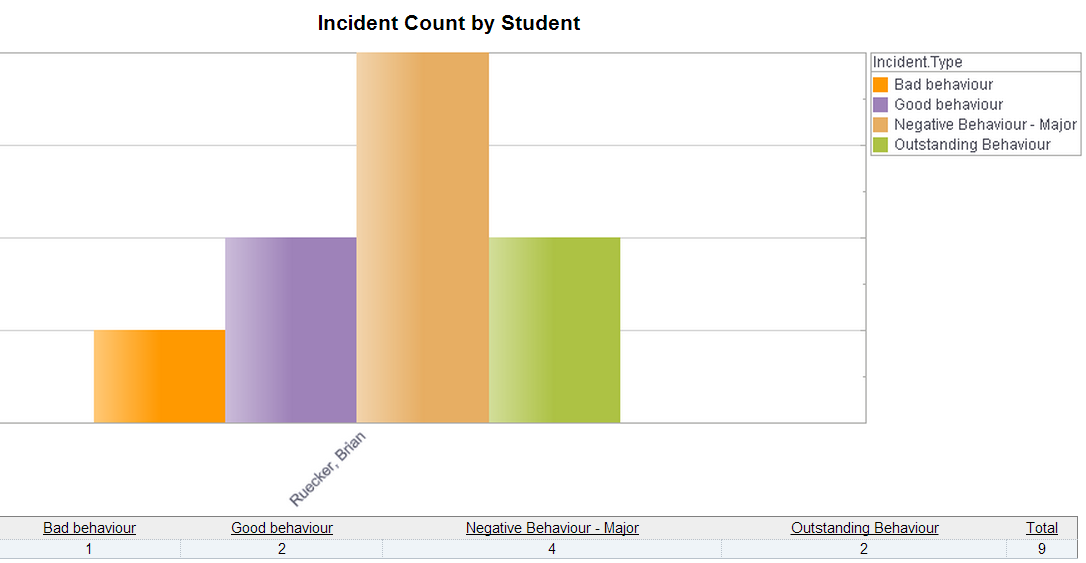 Record student interactions directly from the Student Hub

Records and Incidents can be simple or quite complex, depending on the requirements

Generate quick reports, detailed or graphic, for review and interviews

Take Assembly anywhere via your mobile device
Assembly does not keep you tied to the desk. You can run your Assembly application directly from within your mobile device, whether it is a tablet or a smartphone.
All the features you are used to in your Assembly desktop version are also available in your mobile version.
You can also set your Assembly website as an application icon on your device. For more information on this, please contact our help desk.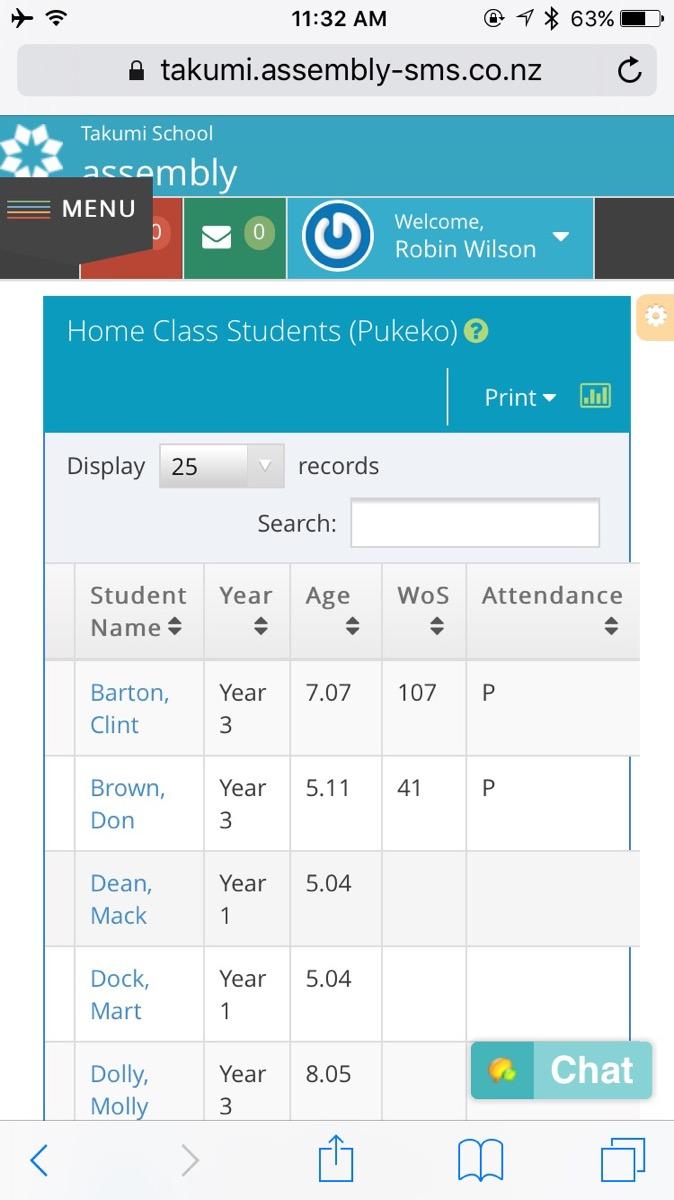 Access student and Caregiver contact information from anywhere

Mark registers from the sports field, camp or classroom

Access the full Student Hub on any mobile device

Student Hub adjusts for the size of your device, whether it is a desktop computer, a laptop, a tablet or a smartphone.