For Principals and Senior Managers
Assembly's aim is to ease your workload by providing you with a tool that gets you the information you need for everything from everyday administration details to school wide reports for the Board.
What if you could get statistics on attendance at the touch of a button or, if ERO is coming, you know that all the data you need is there at hand in a report that takes seconds to produce.
All of this designed to give you live information to drive student achievement. Our team has listened to, and has worked with Principals, the Ministry and other interested parties and is striving to continue to fine tune develop Assembly so that Principals, New Zealand wide, will always have the vast amount information they need, at their fingertips.
As Assembly is fully customisable, this allows you to set your Assembly site to suit your school. Customisation can occur within your student records, through to creating your own document templates for learning support, observations and well-being, with the added ability to download templates from the Assembly Bank and customise them to suit yourself.
Get accurate, up-to-date student information, in a flash
As a Principal or senior manager, you need to be able to quickly find the information on a student - their contact details, behavioural information, medical information and assessment records. With Assembly, all you have to do is type in the name in the search box and you can quickly gather all the information related to a single student.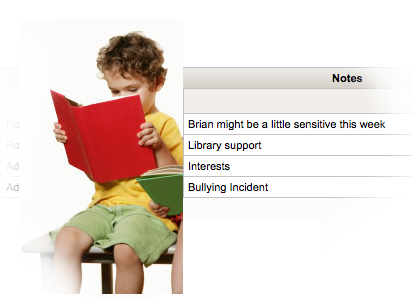 View everything related to a student's basic information, contacts and medical details in one place




View all positive and negative behaviour entered for a student

View all assessments and observations that have been recorded on a student

Access student pastoral notes
View attendance data and statistics with our powerful reporting tools
The attendance module in Assembly is extremely powerful. Teachers quickly fill in their attendance registers. The office is able to update absence information as it comes in, but the true power comes from Assembly's reporting.
Principals are able to quickly display and analyse attendance data for one or more terms, filtering by year levels, classes, gender, ethnicity summary groups and even drilling down to the attendance codes themselves. The power of this analysation allows the school to identify students at risk.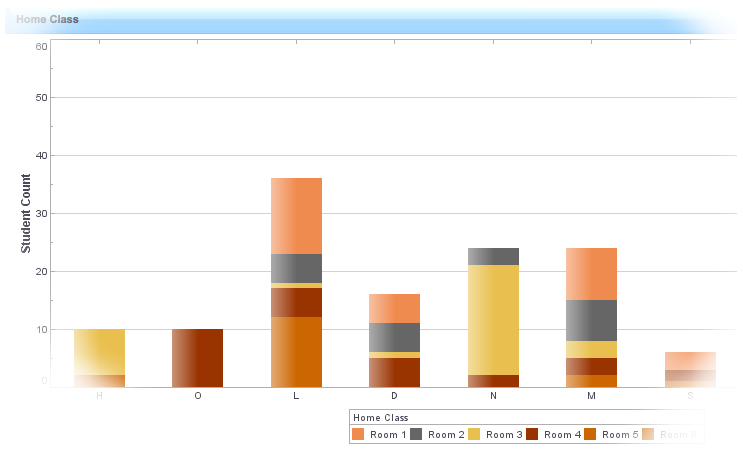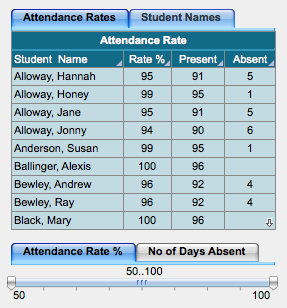 View attendance rate summary lists and attendance lists




Display and interact with attendance data in a graphical visualisation

Manipulate your data using multiple filters and sorting options

View data by term or by the whole year

Produce attendance survey lists for the Ministry of Education with the click of a button
Plan your year or term assessments and publish these out to teachers to be completed
Assembly's student hub allows senior managers to create the setup for planned assessments and publish these out to teachers, over and over again. Staff can sort out which school-wide assessments are going to be completed during the year or the term, select these from your planned assessment list (or add them if you don't have them), then publish them out to the correct year levels just entering the due, available and assessment dates applicable for the current year. You can also create planned assessments for anniversary dates, excellent for OTJ reporting or similar. Once published, when the assessment becomes due, teachers will be able to fill in the results.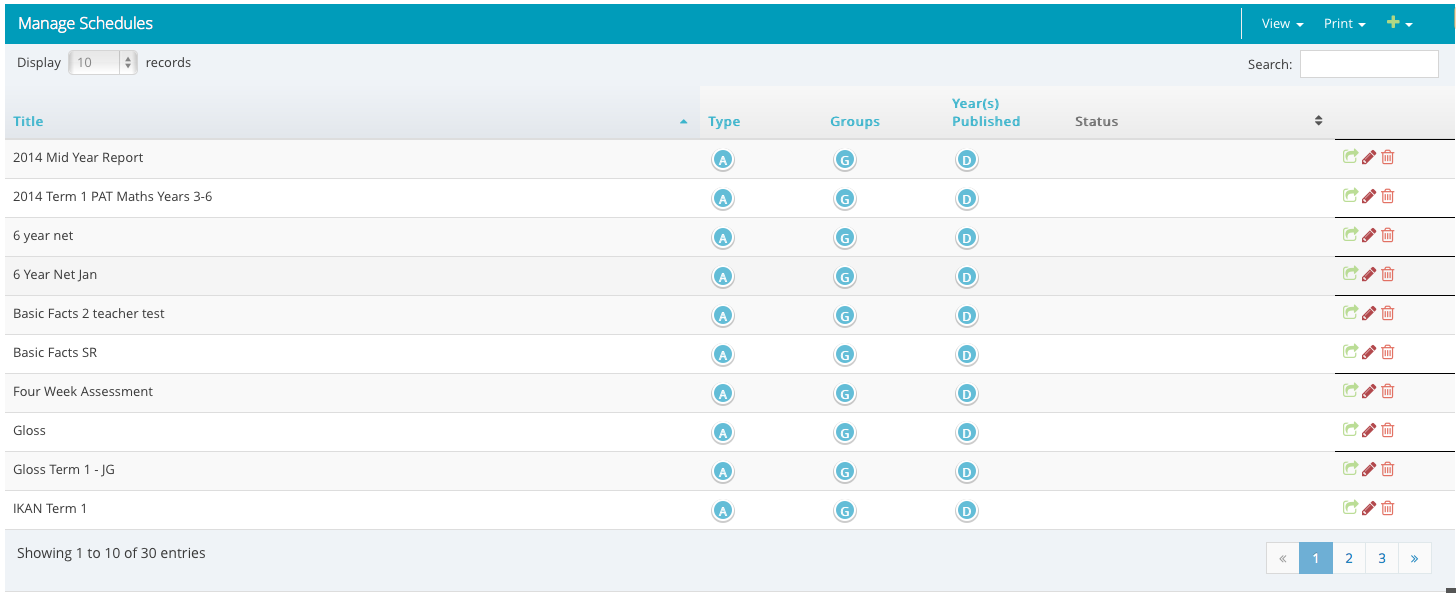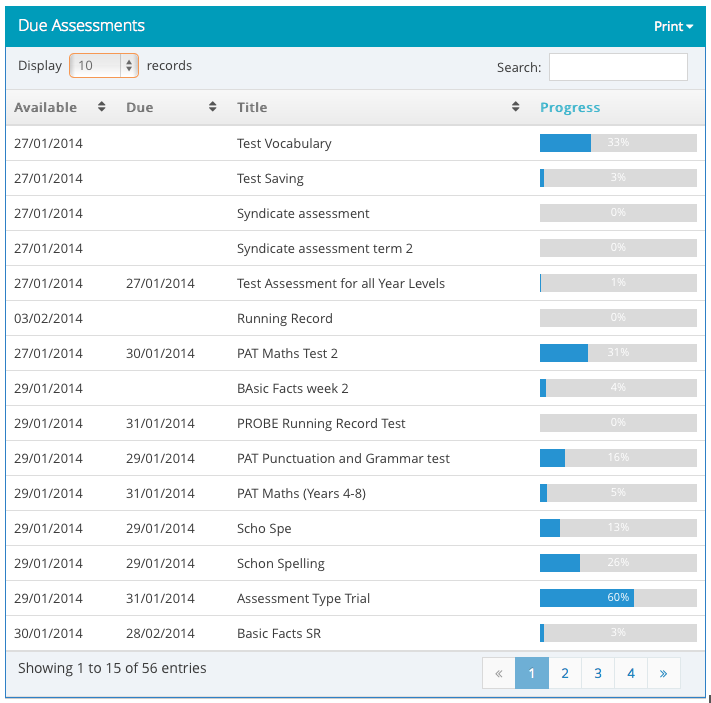 Setup planned assessments that can be reused over and over again




Select the assessments you plan on completing for this term, this semester or

this year

Enter the dates the assessments are due and publish them out to the relevant teachers

Teachers will see them in their due lists when they become available

Senior Managers are able to follow the assessments and see teacher's progress in completing their results

Senior Managers are able to enter results into the assessments and lock them when they are complete
School wide information at your fingertips – visually
Assembly's interactive visualisation tool allows senior managers to easily collate and view school wide information including attendance rates and assessment information. Principals can select the dataset they wish to view, run the visualisation and then filter or sort the data using simple clicks from within the visualisation itself.
Visualisations are extremely powerful tools that bring your data to you and allow you to view that data in multiple ways.
View your data using the visualisation tool




Manipulate the data by filtering and sorting as required

Manage multiple datasets at the same time, viewing progress over time

Compare years, classrooms, genders and ethnic groupings, all within the same visualisation
Report to your boards with up to date, accurate information
Board reporting is often difficult and frustrating. Collecting the data together and producing it in a meaningful fashion can be extremely time-consuming. With Assembly we have tools that make this process a lot easier. Our high-quality graphs and grids are easily generated and then copied and placed into your board report.
With our new student hub we are working on ways to make the board process even easier and more streamlined.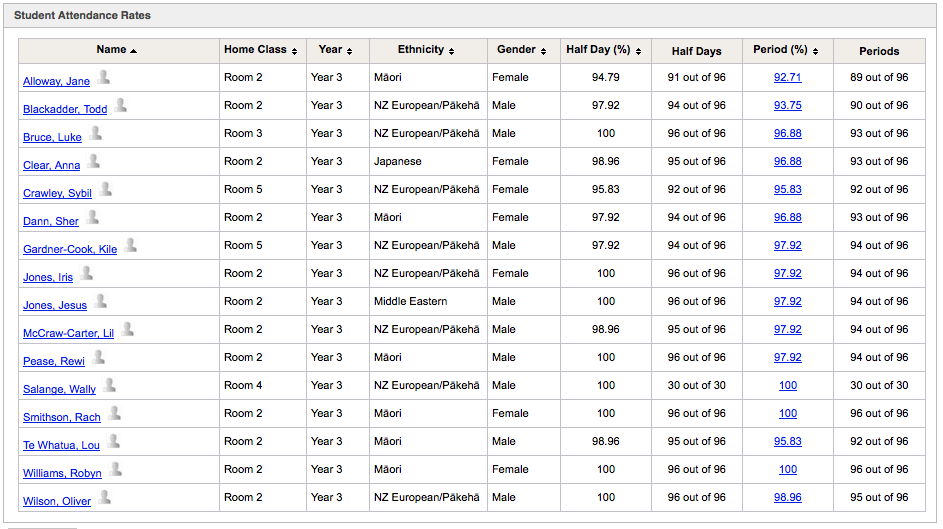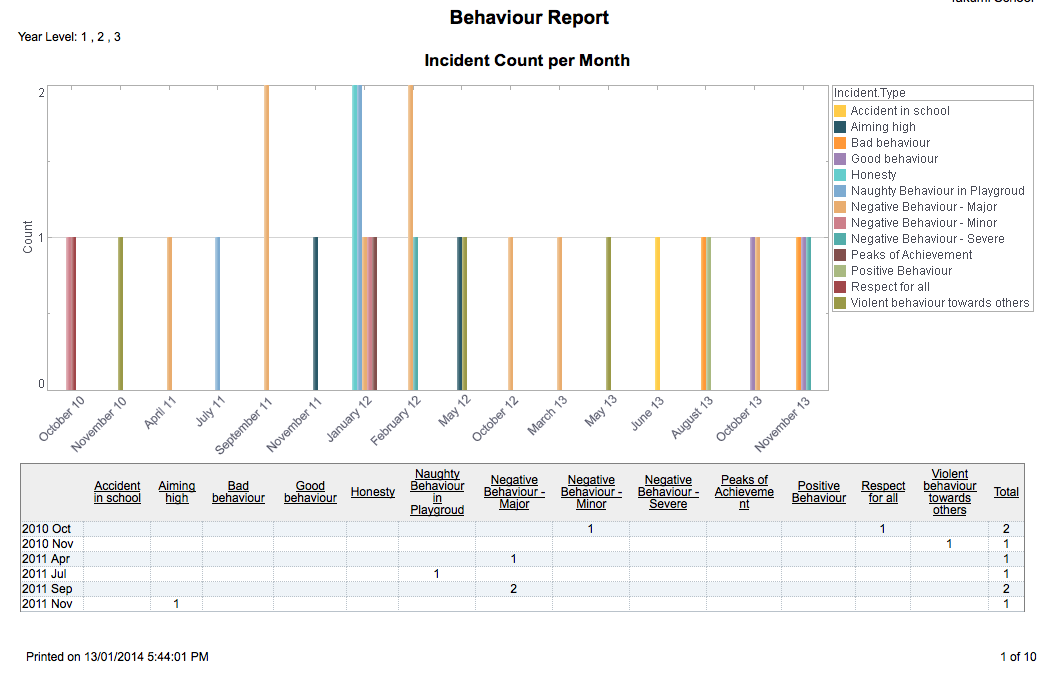 Access all your information through our powerful reporting tools




Generate the graphs and grids you need

Copy your finished graphs and grids and paste them directly into your board report

More streamlined processes are coming as the Student Hub grows
MoE reporting at the click of a button
The Ministry of Education require a number of reports to be produced by term or by year. An example of this is the attendance survey report which needs to be exported from your SMS at the end of each term and sent to the MoE. Assembly produces this report by simply selecting the date range and then pressing a button to create the export.
National Standards reporting is becoming more precise each year. Assembly has been approved for the production of the National Standards spreadsheet tables. In addition, principals are able to analyse their data by using the view, filter and sorting features within our powerful visualisations.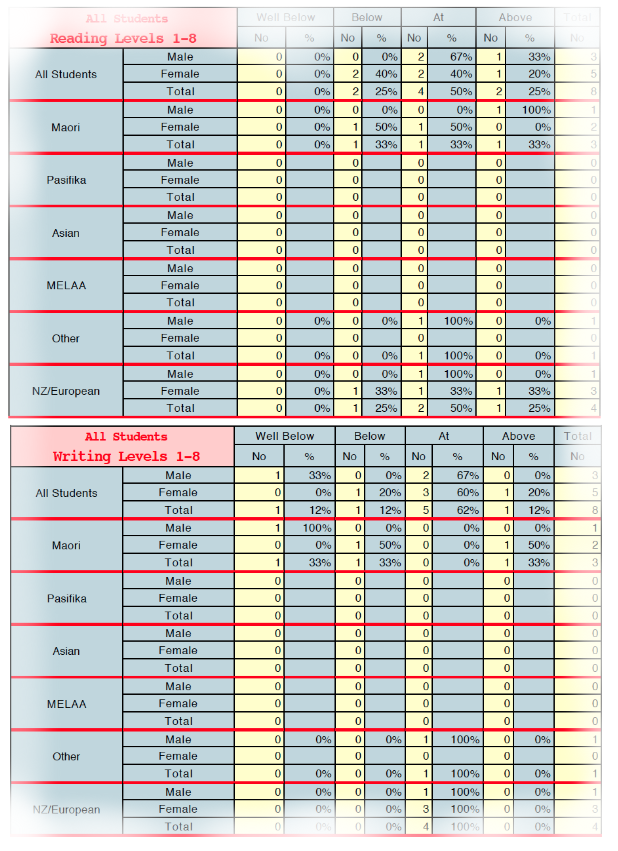 Create Ministry exports automatically within Assembly




View and interact with National Standards data within a visualisation on the screen

Automatically export the National Standards in the format required by the MoE

Store a copy of the National Standards data in pdf form within Assembly for reviewing later
No annoying system maintenance – Assembly is automatically backed up and upgraded in the cloud
Assembly is fully web-based which means that you don't need to worry about upgrading your software or backing up. Our servers are situated in a large bank in Auckland. We have both daily and monthly backup systems in place, ensuring that your data is stored in case of a disaster.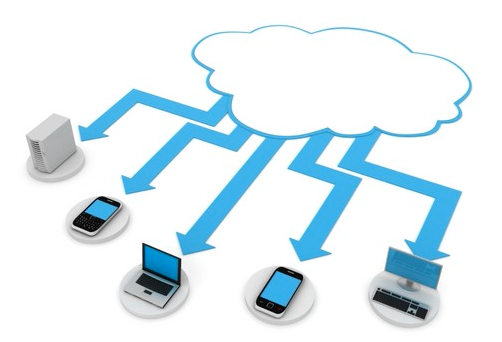 Fully web-based




Backups are stored by Schola in a remote location

Upgrades are performed automatically