Interact with your data in real-time
Assembly incorporates a very powerful reporting engine which allows schools to display and analyse their data in real time. We call these Visualisations as they allow you to interact with and visualise your changes immediately. Analysis and dashboard features allow schools to perform analytical operations that 'slice and dice' data.
Visualisations are available throughout Assembly, with attendance and assessment data, as well as well-being and learning support, bringing together individual student records through to school-wide data in an easily readable format.
Data analysis at the touch of a button
Instantly display your data in a workable format using the assessment and attendance information stored in Assembly. Data can be interrogated over time, by room, gender, ethnicity, year levels and so much more. Beautifully presented in different styles, graphs and colours, it is simple to get a clear view of how your students are performing.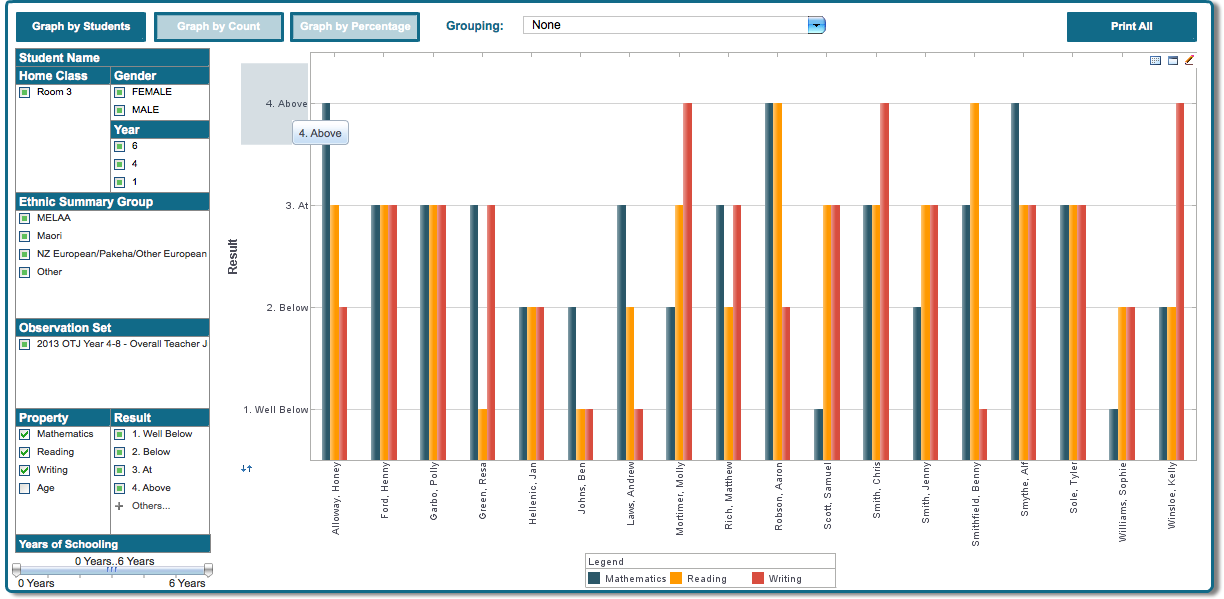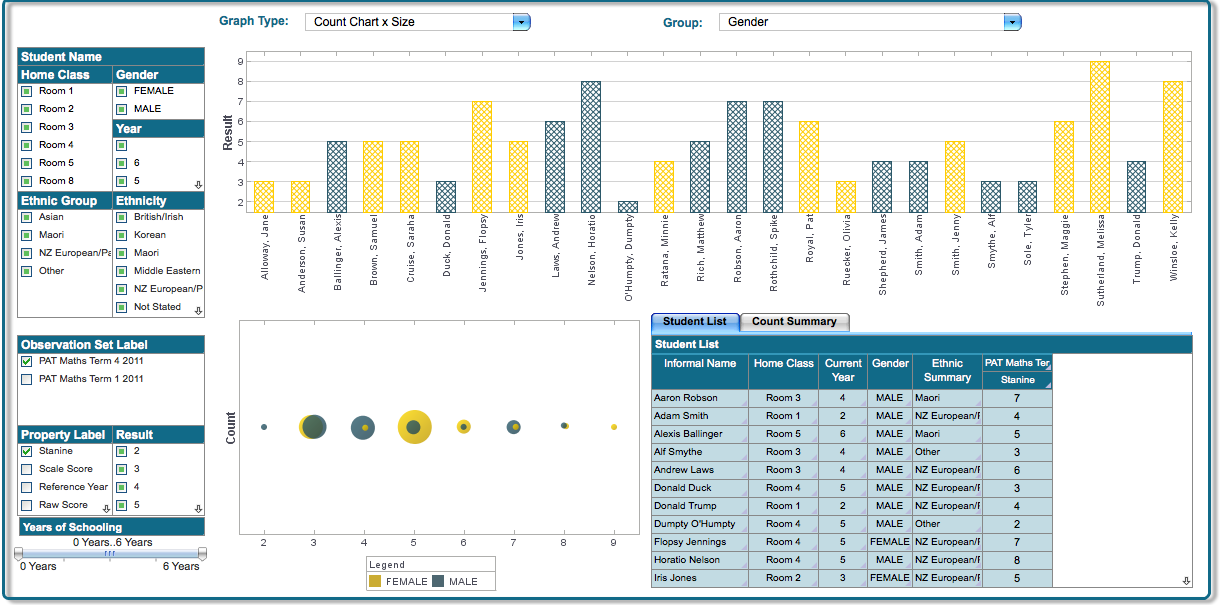 Explore, Analyse and Report on School Wide Data
Collate school-wide data quickly and easily, combine data from different assessments or attendance across the whole school. It is simple to compare results across years, year levels as well as compare results from the beginning to the end of the year. Drilldown across views and into the details.
Make accurate and informed decisions
Enjoy having live school data accessible anywhere at any time. Bookmark your favourite views for instant recall as your data is updated. With data available at your fingertips, decisions can be made that best reflect the needs of your school.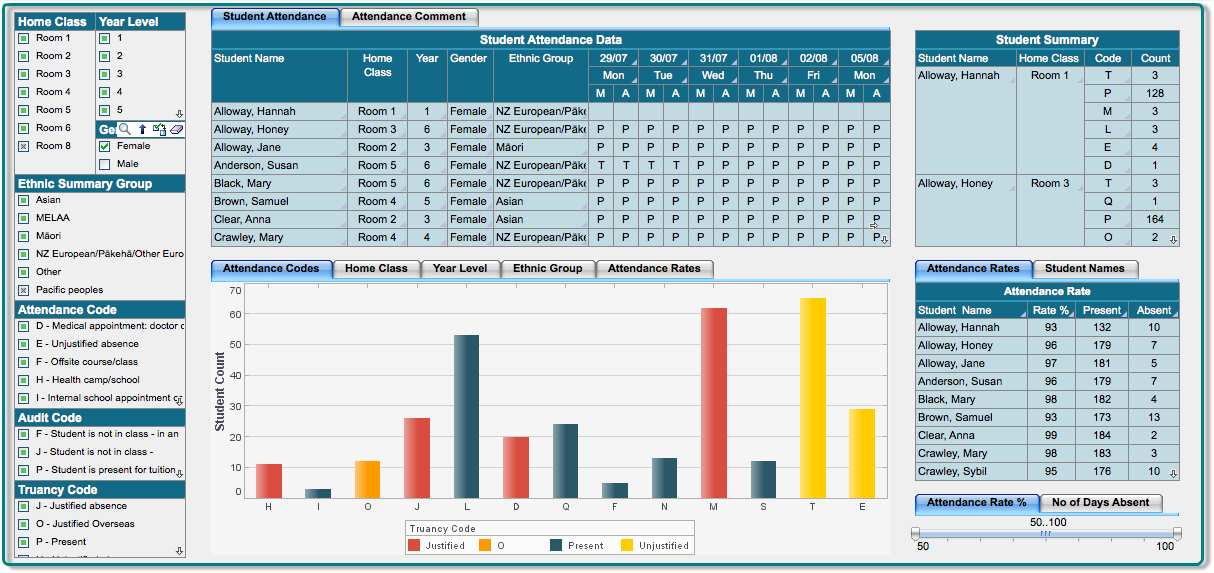 BoT reporting - quickly and easily
Board of Trustee reports are a breeze with visualisations. Locate the records you need, whether attendance or assessment and create pdf's, produce booklets or project and manipulate your data on the screen directly in front of your board.
Display your national standards - visually
Interact with your National Standards data directly on the screen. Compare genders, ethnicities and year levels with a click of a button. Automatically generate the MoE approved spreadsheets and store your National Standards in pdf form for retrieval whenever required.